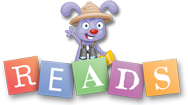 My first grader thankfully, adores reading yet I would like to keep it that way. As she learns bigger vocabulary words, etc., I have noticed that she is getting slightly frustrated and has been speeding through her reading materials and not taking the time like she used to. I was so excited to have learned about what
EGM Educational Systems, LLC
has to offer early readers. We are currently utilizing the
Reads Parent/Child Reading Comprehension System
. It has been a great experience for both of us. She is encouraged to read better with greater willingness to communicate her understanding of the topic.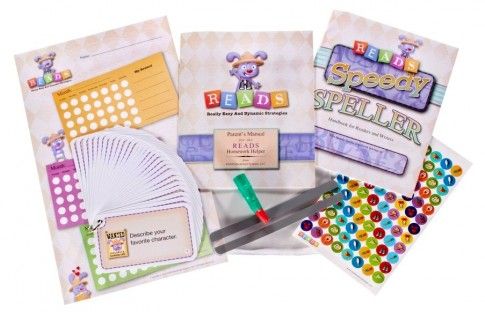 Here are some more details regarding the READS program as seen on the website:
Designed for elementary grades 1-4
Effective for readers below or at grade level
Conforms to Common Core States Standards
Improve children's ability to express themselves verbally by promoting conversations between parent and child.
Works with any reading material
Provides an easy method to verify comprehension
Helps develop critical thinking skills
Makes reading homework fun and rewarding for both parent and child.
Here is what the READS program contains:
30 Question Cards
READS Parent's Manual
Rewards Chart
Stickers
Magic Finger
Reading Guide Strip
Speedy Speller
Reusable Storage Pouch
She really enjoyed the magic finger and the reading guide strip. We also use the reading guide strip for Bible reading which is very helpful to her since text can be smaller print. The magic finger helps a child track the text word for word while the reading guide strip highlights a line to keep them focused on what is being read! Such an awesome concept. Rewarding her with stickers for the sticker chart is also a very nice incentive. She made sure not to miss a day, love it!
We basically used the READS program every chance we got with her reading materials. She is now into mini chapter books, so I took that as an opportunity to use the question cards. She really enjoys talking about topics. She is so eager to whip out the program. So happy for her.
The READS Parent/Child Reading Comprehension System can be purchased for $19.95. It all comes contained in a pouch to keep the materials together. No worries of losing anything, providing you put everything back into the pouch.
We look forward to continuing with the READS program. I anticipate that I will be using it with my preschooler when she hits first grade.
Have you ever used this program with your child?
Fee free to check out EGM Educational Systems, LLC products
here
. Click
here
to read more reviews on the READS Parent/Child Reading Comprehension System or click the banner below.

Disclaimer: I received a free copy of this product through the Schoolhouse Review Crew in exchange for my honest review. I was not required to write a positive review nor was I compensated in any other way. All opinions I have expressed are my own or those of my family. I am disclosing this in accordance with the FTC Regulations.