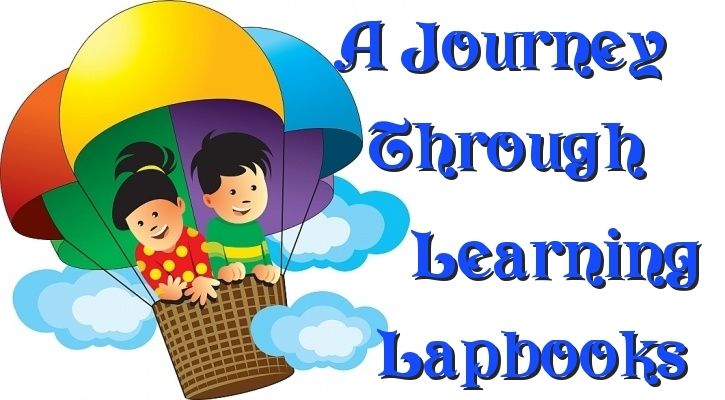 I am super excited to be sharing this review with you. I have been searching high and low for very fun yet educational lapbook studies for my preschooler. When I came across
A Journey Through Learning
, I knew there had to be something there for her. I ended up utilizing the
Letters, Numbers, and Shapes
lapbook study.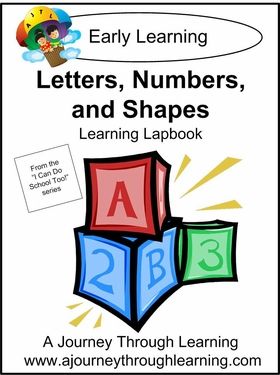 I received the downloaded version of the
Letters, Numbers, and Shapes
lapbook. It was very simple as everything came in a file and you just print off what you need for the day.
You basically need 3-4 file folders for this particular lapbook. I used the colored folders to make it more fun and exciting for my preschooler. The first few pages of the download give you instructions how to properly put the folders together and where to place each activity. Perfect!
For my preschooler, I printed out up to 4 activities 3-4 days a week. In this time-frame would allow us to review what she learned as well. She is so proud and feels like her big sisters' as they are doing lapbooks too. "
Mommy, can I work on my book
?" Love it! I definitely would recommend this lapbook to all parents of preschoolers. As an early childhood educator that has worked with preschoolers, this lapbook is a definite must try!
The learning activities are great if you want your preschooler to work on their cutting skills as well. Each item is perfectly formatted in a way they can cut out and glue properly to the folders. My sweet girl is coming along very well with her cutting skills though she seems to get frustrated with cutting out circles. We took those very slowly as I didn't want her to become discouraged and give up. I cut out the first few for her so she could see the process. She was beyond excited when she cut out her first circle without any guidance. It turned out being more of an oval, haha, but the concept is there. Happy little girl and happy mommy!
Here is what all of the activities entail to place within the lapbook folders:
Cover Page: (Picture of a train for her to color and recognize shapes).
Alphabet Tracing (These are broken up by 4-5 letters at a time).
Shape Recognition (Circle gumball activity, Square Jack-in-the-Box activity, Rectangle fire engine activity, and Triangle ice-cream cone activity.)
I Can Write my Numbers (Tracing number words)
Counting Items (Perfect little pocket to keep pictures of counting items).
Number Items (Perfect little pocket to keep pictures of numbers for recognition).
I Can Draw Animals (Little booklet for preschoolers to draw stated amount of animals).
Find and Color the Shapes (Little coloring pictures of different objects containing shapes and colors for them to fill in.)
I Can Match My Letters (Letter matching activity, matching lower case to upper case).
My Favorite Shape Activity (Inside this booklet you are to have your preschooler draw or write their favorite shape).
I love how everything is laid out in a way that my preschooler can just open it up and do each activity without there being any confusion or messes for that matter. Makes a great road trip activity as well.
There are 4 versions of the
Letters, Numbers, and Shapes
Lapbook you can purchase:
Instant Download: $13.00
CD: $14.00
Printed: $20.00
Assembled: $29.00
I look forward to utilizing 3 other lapbooks or unit studies with my 1st and 4th graders:
I think these lapbooks would be perfect for enrichment for our summer learning. I am all about unit studies containing study guides. This is for
Anatomy and Space
, awesome! The great thing about having these downloads is that I can save them for when my preschooler is ready to utilize them as well. Can't beat that.
Have you ever tried A Journey Through Learning products? Which one did you use? I would love to hear from you.
Want to read more reviews regarding these learning items? Visit the
Schoolhouse Review Crew
or click the banner below.